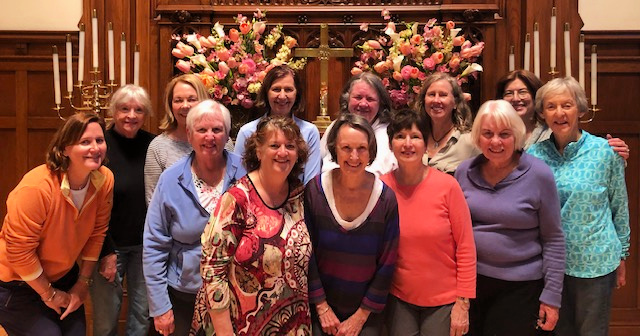 ALTAR GUILD
The Altar Guild ministry serves and assists the clergy. The Altar Guild prepares the altars and sanctuary for all worship services and assists for special events such as baptisms, weddings, and funerals. Membership in this ministry is at the invitation of the rector. It is a special service of dedication, devotion and worship and is composed of eighteen members (including the Wedding Coordinator and Funeral Coordinator) divided into four teams. Members launder, care for and replenish the altar linens, polish and maintain all silver and brass and monitor and order supplies. This ministry is also responsible for cleaning and repairing clergy vestments. All flowers are arranged by Altar Guild members. For more information about the Altar Guild please email Leslie Limpert, Director.
ALTAR FLOWER DONATIONS & FLOWER ANGELS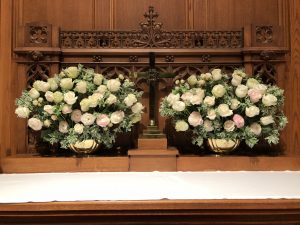 If you would like to donate towards flowers for the altar on Sundays or for Christmas and Easter in memory of a loved one or in celebration of a birthday or anniversary please email Nancy Strauch, program coordinator.
In a wonderful St. John's tradition, the Flower Angel ministry makes bouquets from the altar flowers after Sunday Services and deliver them to selected parishioners. In giving flowers, you may be helping someone celebrate a 90th birthday, or may be comforting someone in sickness or mourning.To join the Flower Angel Ministry, please contact Church Administrator, Virginia Kosydar via email or phone, 415.456.1102, x102.