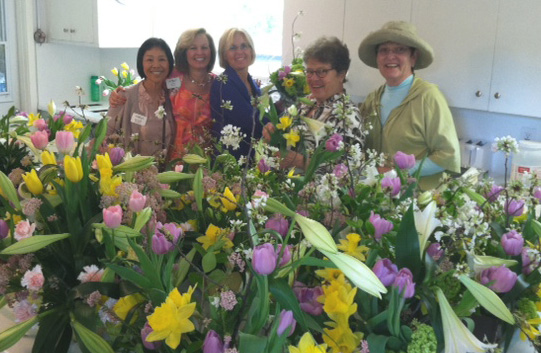 If you would like to donate towards flowers for the altar on Sunday mornings in memory or celebration of a loved one, please contact altar flower coordinator Nancy Strauch via email.
In a wonderful St. John's tradition, volunteers, or "Flower Angels," make bouquets from the altar flowers after Sunday Services and deliver them to parishioners. In giving flowers, you may be helping someone celebrate a 90th birthday or the birth of a child, or may be comforting someone in sickness or mourning.
For more information about the Altar Guild please email parishioner Leslie Limpert.
To join the Flower Angel Ministry, please contact Church Administrator, Virginia Kosydar via email or phone, 415.456.1102, x102.